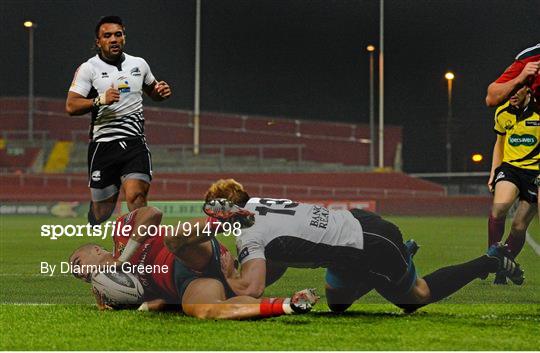 Like in brand marketing, in sports, we often presume loyalty is a binary, unwavering attachment to a team or player, unbroken by time, performance or seasonality.
And just like in brand marketing, this assumption would be inherently incorrect.
The idea that people, through rational experience and emotional connection weld themselves to particular brands is a very powerful one. People who are loyal to brands of any kind are supposed to be the bedrock or foundation of business, a guaranteed customer for life. These customers will forgive the odd stumble and keep coming back time after time, therefore ensuring survival in a competitive world.
But unfortunately, the idea that there exists a safety blanket of loyalty, and that it protects great brands is wrong. It's misguided.
Research by the renowned marketing academics Byron Sharp and Andrew Ehernberg has begun to open our eyes to the more complex nature of loyalty, and our overwhelming devotion, as marketers, to 'surface loyalty', but it's a much more complex, iterative thing.
So how does all of this relate to the mighty southern reds?
Identity Crisis
Well, just like any great brand, Munster Rugby is going to a bit of a crisis of identity at the moment.
Long defined as home to some of the best and most 'loyal' supporters in the sporting world, who packed out a steamy Thomond Park on European nights and travelled across the continent supporting their brave men, the red hordes became almost mythical in their make-up.
Munster, at it's core, is a brand that's just bred for storytelling. Unlike it's neighbours to the east and far north, Munster rugby players have traditionally been salt of the earth types, farmers like John Hayes or country chaps like Mick Galwey. The famous 1978 defeat of the All Blacks, and the oft heartbreaking, ultimately joyful journey to modern European success is a story that many would struggle to even imagine, yet happen it did.
Further into the pro era, Munster built a new, shinier Thomond Park, and had little trouble attracting 26,000 multiple times in a season, when others were having issues attracting 15-18,000 for big games. It seemed like nothing could go wrong.
And then, gradually, the results began to dry up.
Heroism Diet
After being wined and dined on a diet of success and heroism, since, some very notable instances apart, Munster Rugby has lost some of its sparkle. Attendances have dropped, and after another fruitless season last year, followed by a lack of big signings, attendances have dwindled even further.
Though official figures have remained around the 13-15,000 mark, these count all current season ticket holders, and anyone with two eyes could see there has barely been 10,000 in the stands so far this season. This, coupled with poor on pitch performances, including two losses at home already, brings monetary and businesses pressures.
Of course, this isn't nearly a Munster only problem. All sports teams face this at some point, and just like in consumer branding, loyalty has again shown itself to be a fickle thing.
Nurturing passion bias
There's no easy answer to turn this around, other than success on the pitch. Munster face Leinster in the Aviva Stadium tonight, and a win would kick start their year.
But there are some things which the marketing team could be concentrating on to bring some old faces into Thomond Park. There's a theory in branding which says we need to treat loyal customers no differently to new ones. We need to keep them excited, and treat them as if they were seeing us for the first time. Nurturing those fans who have a 'passion bias' (another loyalty term, referring to the strongest type of loyalty), but are perhaps lapsed is critical. Many businsses forget that it's this group which is often the most valuable (for Munster, think jerseys, merchandise, but also bringing others into the tribe). This is a potent mix, and needs to be nurtured.
Membership
Munster's marketing, while traditionally slightly less slick than perhaps Leinster, Ulster or certainly other professional sports teams in Europe, has improved in the past few years. But the marketing team need to stop treating fans as constant bedfellows, and start to treat them like lovers to be wooed. Anecdotally, some of Munster's previously loyal fans have started to feel a little marginalised by the organisation, and this is reflected in smaller match-day attendances. Certainly, some of this has been the proliferation of games in Limerick and on Friday evenings (much of Munster's support comes from around the province, and it's almost impossible to get from Cork to Limerick after work). Though some of this can also be put down to ambivalence.
Orange's 'Orange Wednesdays' and O2's 'Priority Moments' are two great examples of membership programmes which have done this 'surprise and delight' of existing customers well. For Munster in particular, given the brand's traditionally passionate fan base, there's a huge opportunity.
An excellent example of this in sporting terms comes from the unlikely source of NFL's Kansas City Chiefs. Another traditionally marginalised team, starved of success for a long time and with a passionate fan base, the Chiefs have created a 'membership' programme for fans, moving beyond just being 'season ticket holders'. While the usual NFL franchise will sell about 45,000 season tickets per year, the Chiefs have sold more than 60,000 for the 2014-15 season. Chiefs 'Members' get a free personalised jersey for each ticket. They get discounts on game-day memorabilia and food. They are made part of a frequent attender program.
No longer are Chiefs fans thought of as merely customers, buying a ticket, attending a game and then heading home afterward. Rather, they began to feel as though they were part of the franchise, just as integral to the success or failure of the team as the QB or coach.
Other teams in American sports are taking note. The Cowboys have a similar program as do the Jets. In fact, the Jets take it a step further. If the fans are loud and cause the other team to fumble, the fans get loyalty points.
Basketball's Atlanta Hawks, for example, offer membership-exclusive "meet the team" events, town halls with general manager Danny Ferry, open gyms and private entrances to Philips Arena.
Baseball's San Diego Padres have likewise adopted the idea, offering member picnics on the field at Petco Park, the opportunity to take batting practice and unique spring training experiences.
For Munster, this might involve personalised meet and greets with players, behind the scenes access, deals and discounts and a whole host of opportunities to further engage with the Munster brand.
While these examples are simple innovations, and indeed could be improved upon, they serve to make fans feel much closer to their team, at a time when the unique bond between Munster supporters and their men on the pitch seems to be diminishing.
And for both sports brands and consumer brands, that extra bond could be the difference between a shot at the title, or a spell in the second tier.