The Irish craft beer revolution is in full swing it seems. Across the country, but particularly in the capital, craft pubs like Against the Grain, L. Mulligans and The Headline are popping up. Perhaps even more importantly, the more 'traditional' pubs and offies of Ireland are now cottoning on to changing tastes.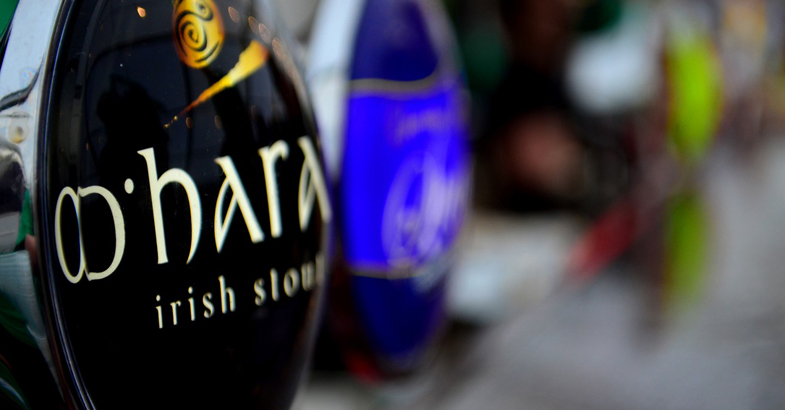 No longer will the old reliables cut it for many drinkers. Brands like Dungarvan Brewing Co., Eight Degrees,  and most notably the Scottish 'Brew Dog' have continuously grown market share.
There has never been so much consumer choice and notably, there are now specific weekly beer review columns in national newspapers. Even the once derided 'brew your own' culture is becoming popular too!
But what do these fresh new brands have in common, and how are they making inroads into a market that's for years been underpinned by big brands throwing billions at marketing?
For me, it's their capability for storytelling.
On either a conscious or an unconscious level, what we drink, just like what we wear and buy, matters to ourselves and others in perception terms. Drinking a brand with a bit of a backstory behind it seems to appeal to our tastes.
'No Bollocks'
In the U.S., the market is even more 'conglomerated'. So how has one traditional British brand broken the mould?
What do you do when you're a challenger brand looking to go against the grain? Mock the big boys of course!
Traditionally seen as the beer of the working class and industrial men going to the football, Newcastle Brown Ale isn't exactly hipster pale ale in either taste or heritage.
Yet, since Droga5 won the account in 2012, they've constantly delivered 'off the cuff', inspired and hilarious campaigns.
Of course, the brand doesn't compare to our Irish craft brewers in terms of resource, it's now owned by Heineken. But it does have a long, chequered past, a propensity for a bit of a 'yarn' and consequently, with a bit of risk acceptance, has driven beer branding to new places.
The 'No Bollocks' tagline has been promted through T.V., smart social and lots of P.R. worthy mini-executions.
In the face of beer ads that increasingly look generic enough to be mistaken for car ads, this no bullshit approach has won the hearts of many!
T.V.
15 second T.V. sports with sharp smart copy illustrate the brand promise quite succinctly! Aggressively yet humorously anti-bollocks, the old clichés of the beer category are targeted:
Outdoor
As a delicious riposte to a beer brand that perhaps takes itself a little too seriously, Droga created entertaining and eccentric outdoor billboards to mock Stella:
SuperBowl
With the SuperBowl obviously one of the traditional cash cows of the marketing industry, what better a time to take aim again? Here, Droga brought in the lovely Anna Kendrick, an actress who isn't afraid to take the piss out of herself it seems, to further enhance the reach.
The resulting video received over 5 million views, stole attention from actual in-game advertisers, emphasised the NBA 'DIY' approach to advertising and saw a huge lift in sales too. Here's a good read on how they activated on Facebook.

Free Money
Most recently,  the brand has taken aim at the vacuousness of Twitter, offering to pay new followers the princely sum of 1 dollar to follow them: 'Why should people endure the unsolicited marketing of other beer brands for free when they can endure Newcastle's unsolicited marketing and get paid?'
Despite having almost 1 million Facebook fans, and huge interaction the brand has fewer than 16,000 Twitter followers, so it's another smart way to emphasise their 'No Bollocks' promise, but also gain from it.
Culture
Realistically, NBA is never going to be a Guinness, Heineken or Budweiser in terms of sales. But Droga5 has taken the 'challenger' mentality to a whole new level, and I'd imagine there'll be quite a few admiring glances at Cannes this month!
Brilliant beer marketing that isn't just polished brand advertising or sponsorship is rare these days. So when an irreverent, unafraid newbie comes along, it's refreshing to see.
We can all agree that the beauty of the North East should be brought to a wider American audience, so well done to both Droga and NBA for sharing that unique culture!