Picture the scene….
All Ireland Final 2030.
A packed Croke Park with thousands in the stands and thousands more watching online.
A fancied Dublin team laden with sponsorship takes on the outsiders from Cork.
The crowd roars as the teams enter the field.
The commentators get excited as they describe the action for those watching live.
And the players proceed to take their seats in front of their consoles.
The Irish ESports League All Ireland Final is about to kick off…
——————————————————-
Sure, that's a bit of a facetious scenario. But it's not as far fetched as you might think.
Globally, esports isn't a niche area any more, it's a phenomenon. And it's not just for nerdy white males under the age of 18 either.
In South Korea, the world's competitive gaming capital, top video game players are household names. Millions of people tune in to watch game competitions on television.
In the US, colleges have begun competitive leagues that attract thousands to large stadiums, usually reserved for basketball or football. 
Electronic Sports League, one of the biggest esports leagues, had 73,000 attendees at a tournament in Poland in March.
Gaming is an important and growing culture base. 64% of Americans play games on a regular basis (console, mobile or other). 20 of the top 100 YouTube channels with the most subscribers worldwide are gaming related.
That's a serious opportunity.
Media brands getting on board
And the TV numbers are enormous too. By 2020, a conservative estimate is that esports viewership will exceed 10% of US sports viewing and could outstrip the average viewership of most established US sports.
Amazon's purchase of live streaming service Twitch in 2014 (where you can watch other gamers compete live) was the first big ripple in the media pond. The acquisition cost 1 billion, and Twitch now receives an estimated 40 million unique users daily.
But there's plenty more growth to come. Big media brands are hopping onto the bandwagon. ESPN has already launched a dedicated esports channel.
Another signal of growth is Facebook getting on board. Through Facebook Live, which the company is pushing heavily already, the social superpower has partnered with gaming company Blizzard Entertainment (World of Warcraft). Gamers will soon be able to push a button to live stream their play in HD via their personal Facebook account.
Given Facebook's control of web attention. This could represent a tipping point.
Democratisation
The global potential is simply enormous. As broadband gets better, online play across the world becomes much easier. There's also plenty of choice for everyone, no matter your interests or skill.
At the top end, the three largest esports games measured by player base, audience size, and total annual prize pool are League of Legends (LoL), Counter-Strike: Global Offensive(CS:GO), and Dota 2. Each is hugely popular, both in terms of the size of the game, but also in fan numbers. League of Legends had unique viewer counts of 32 million, 27 million, and 36 million for its past three finals.
But the other side of esports is friendlier to the less hardcore gamer. Pick up and play games like Madden or FIFA are also widely played. In March, FIFA ran their annual Interactive World Cup (FIWC), which is the Guinness World Record holder for the largest video gaming tournament (2.3 million players tried to qualify).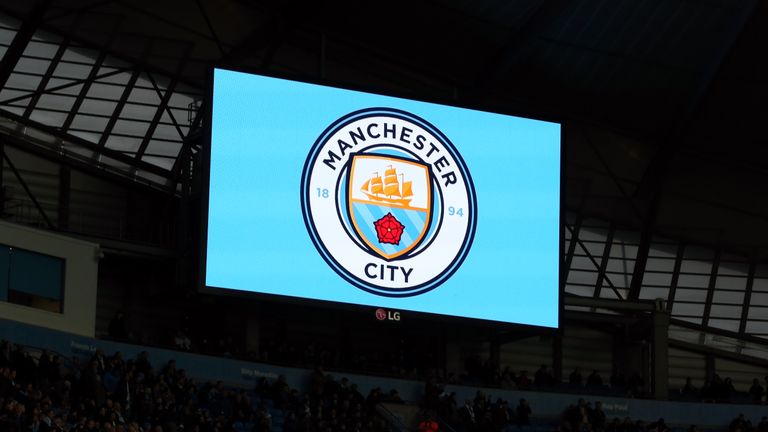 Traditional sports franchises are taking note too. In July, Man City signed up an 18 year old to represent the club at EA Sports' Fifa tournaments. Others, like NBA side Philadelphia 76ers are acquiring whole teams.
For players, one of the main points of attraction for esports is its flat hierarchy. In traditional sports like football, getting to the top is a long, arduous process fraught with injuries and the vagaries of luck. In esports, amateur players can compete against the best based on merit alone, and no matter what age, sex or nationality they are. Like we've seen in vlogging for example, the barriers to becoming a celebrity and potential stardom are low. Everything is within reach, and that's a big selling point.
Brand involvement
Of course, with attention and millions of eyeballs, brands soon follow. Like 'traditional' sport, the opportunities for sponsorship are lucrative. Tech/telco brands in particular have been quick on the uptake. Samsung are major sponsors of the leading South Korean gaming team, operating a 'patronage' model that's similar to Formula 1 sponsorship. Meanwhile Vodafone Spain sponsors a team 'G2' and has its own reality tv show on MTV called "Gamers", which brings celebrities to their gaming house in Madrid to participate in various fun and challenging activities.
Large consumer brands, particularly those focused on youth segments like Coca Cola, McDonalds, Red Bull and Mountain Dew have also begun testing the waters with branded events, advertising and sponsorships.
As with all sports, gambling is another obvious source of revenue. Sky Bet has been taking bets on esports since last year, and given the volatile nature of gaming, in-play spectator betting is a bit market. Again, the expected numbers here are already huge, and only going to get bigger.


Esports in Ireland?
So what about the Irish slant? While slower to mature, Irish esports is certainly growing and becoming more organised. Events like 'G-Series' attract hundreds of players and thousands of online spectators.
YoutuberJackSepticEye has built his following through humorous commentary on live gaming streams, while Ireland's first professional gamer Jordan Crowley has already won 80,000 euro in global prize money. 
The potential market for fans is also enormous. We're already a nation of gamers. We're well connected and brand spending on sport sponsorship is already large.
At the moment, esports is following a familiar path for any quick growing sport (think UFC, NFL or even football). It's finding its feet, trying to regulate itself and plenty of big players are vying for a slice of the pie.
A full Croke Park is a while yet, but if the trajectory continues, it's only a matter of time.
Further Reading:
Activate Tech & Media Outlook
The next wave of growth for esports