As a naive 22 year old coming out of college, the world was at my feet. I had in-demand skills, an interesting job and plenty of opportunity to learn new things.
I was full of confidence, and above all, idealistic about how business worked.
But nothing you do in college prepares you for the real world. Enclosed in your nice cosy classroom with nothing to worry about except your next night out and passing a few end of year exams, you feel prepared for the realities of the business world described in  your textbooks.
Yet as the famous quote goes…
"The map is not the terrain"
The real world is much different, and one of the most important skills I've learned in my 20s is pragmatism.One of the things that they don't teach you in college is that business is inherently messy. You're fighting against bigger, better prepared rivals with more resources. You're dealing with imperfect scenarios with no one right answer. You're dealing with imperfect people that you may not see eye to eye with.
Thus, realism and navigational skills are incredibly important. It's about ultimately finding a way to get things done no matter the obstacles.
In the real world, it's not always the 'A' students who get on well. Grit and determination are far more important character traits in most businesses than academic knowledge.
In the real world, pragmatism wins.
An even break…
I've spoken before about judo strategy, and pragmatism is a related theme. Great business leaders don't take no for an answer, they don't get downbeat, they just find a way to win. Like great boxers, they dodge and weave, probing for weakness and eventually capitalising on it.
The great myth of life is that Goliath always beats David.
On an even playing field, 99 times out of 100 Goliath wins.
So it's up to David to make the playing field uneven. To make his opponent uncomfortable. The phrase 'never give a sucker an even break' comes to mind, but that's what the best small companies do. They grasp their even break.
The great myth of history is that most wars are an arm wrestle, head to head combat won by the most powerful, skilled and well supported army. It's a dramatic, courageous and also plain wrong notion. In his book 'The Obstacle is The Way', Ryan Holiday tells of how, in a study of 280 major conflicts from ancient to modern history, a startling discovery was made.
Across all the campaigns, in only 6, or 2% did the decisive blow come as a result of a direct attack on an enemy's main army. 
Most victories don't come from long, drawn out, pitched battles, but from outflanking or outfoxing your opponents. Often, victory comes via lateral thinking.
We can all learn from that.
Pragmatism in praxis
In the past few months, two brilliant, inspiring examples of pragmatism prevailing have made headline sports news.
In February, mighty Chelsea, marching towards the Premier League title and with billions in the bank, went north to face lowly Burnley. Burnley, an unfashionable side from a Lancashire mining town, were expected to roll over for the Londoners, as most of the other teams in the league have done for Chelsea this year.
On paper, there was no competition.
In the end, Chelsea were delighted with a draw.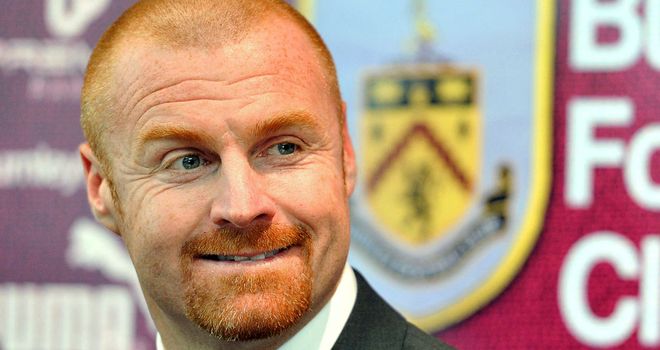 Burnley manager Sean Dyche is a fascinating thinker on this topic. His interview after the game epitomises the power of pragmatism.
"We are underdogs but we don't do blind faith. We try everything we can to see what works. They are a good side and they have some good individuals. There is always a 'but' though. Why do underdogs beat favourites? Because ways are found for that to happen. Our job is to find a way even against teams where pundits are telling me that they don't have a weakness. We have to find a way."
He continued…
"I want to play a brand of football that wins. I have to design the team so we can win games by playing a different way when we need to. If we went into the Premier League and did what everyone else does, we wouldn't do it as well as them. So we do things that are awkward and different and strange. The brand of football I want to play is one that wins."
No pretension. No rigidity. No fooling himself or his team. Just flexibility and smarts.
"Find a way to win"
"Try everything we can to see what works"
"Be awkward and different and strange"
Brilliant. Just like a scrappy startup that pivots into a new business model. Or a guerrilla army that chooses not to fight head on.
Last month, the Italian rugby team gave another great example.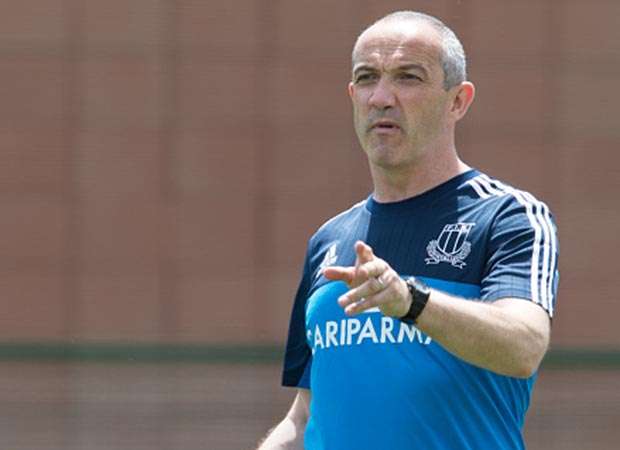 Fresh from a huge defeat to Ireland, the Italians were beaten, humiliated and facing a daunting trip to London. New coach Conor O'Shea, less than 6 games into his tenure, was facing calls for Italy to be relegated out of the 6 Nations competition altogether.
If he sent his side out to go toe to toe with England, the defeat would likely have been by 60 points or more. So O'Shea and his team decided to make the fight a little fairer.
Italy came out with a tactic that most in the rugby world had never seen before. They decided to not compete at the ruck, and use a law loophole which meant they could stand offside at every breakdown. England were flabbergasted. Their leaders were reeling.
They had never seen anything likes this before.
Just like O'Shea dreamed it up.
For 60 minutes, Italy actually stood neck and neck with England, eventually going down to a late cavalry charge.
Like the Fosbury Flop, Italy's tactics were ridiculed by the media, mainly because they made life inconvenient for the sport's governing body and its biggest team.
But anyone with half a brain saw the genius in their chaos tactics.
Both Italy and Burnley chose to not lie down. They decided to use a pressure point strategy that probed for weakness and didn't play into the hands of their illustrious opponents.
In life, in business, in war, in sport, pragmatism is a beautiful, underrated approach that can lead to some wonderfully bizarre, lateral and effective strategies.
It's a brilliant lesson to learn.