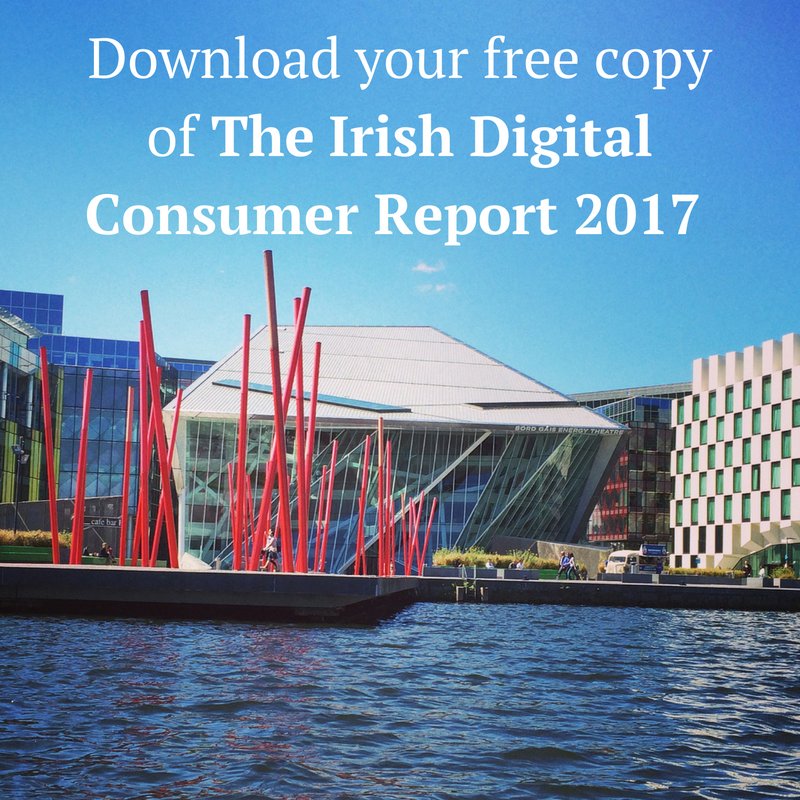 Since 2013, I've been putting together a yearly database of publicly available digital statistics for the Irish market as a personal project. It's nothing fancy, just a list of stats, but plenty of people seem to find it helpful for work and college.
I took a bit of a break in 2016, but to kick off the new year, the 'Irish Digital Consumer Report 2017' is back, with more info from a wide variety of sources. Hopefully, you'll find it interesting to thumb through, but also, more importantly, very handy in your day to day work.
Of course, stats on their own are pretty meaningless, and nothing in here will give you the secrets to success with digital marketing, but something is guaranteed to spark a thought!
NB: These stats are all from publicly available sources, released throughout 2016. I take no credit for any of them, nor any blame for their accuracy!
Inside, you'll find
how Irish people young and old use social media, and what new channels are growing.

how our media consumption habits are shifting.

how we shop online, and why.

some comments from myself, contextualising all of the above and much, much more.
As usual, it's all free!
You can either pay with a tweet by clicking below…